Former Russian President Dmitry Medvedev said the fall of a missile within Poland's border shows the West is moving closer to a world war.
"The incident with the Ukrainian-alleged 'missile strike' on a Polish farm proves just one thing: Waging a hybrid war against Russia, the West moves closer to the world war," Medvedev tweeted Wednesday.
Russia has denied it had anything to do with the missile that landed in eastern Poland on Tuesday and killed two people, roughly at the same time as Moscow launched its biggest wave of missile attacks on Ukrainian cities in more than a month.
The strike marks the first time a NATO country has been directly hit during Russia's invasion of Ukraine. It is not known who fired the missile, or exactly where it was launched from, although the Polish Foreign Ministry has described it as "Russian-made."
Medvedev is the deputy head of Russia's Security Council. He served as Russia's president between 2008 and 2012 and prime minister between 2012 and 2020.
China calls for restraint following deadly Poland missile explosion
From CNN's Wayne Chang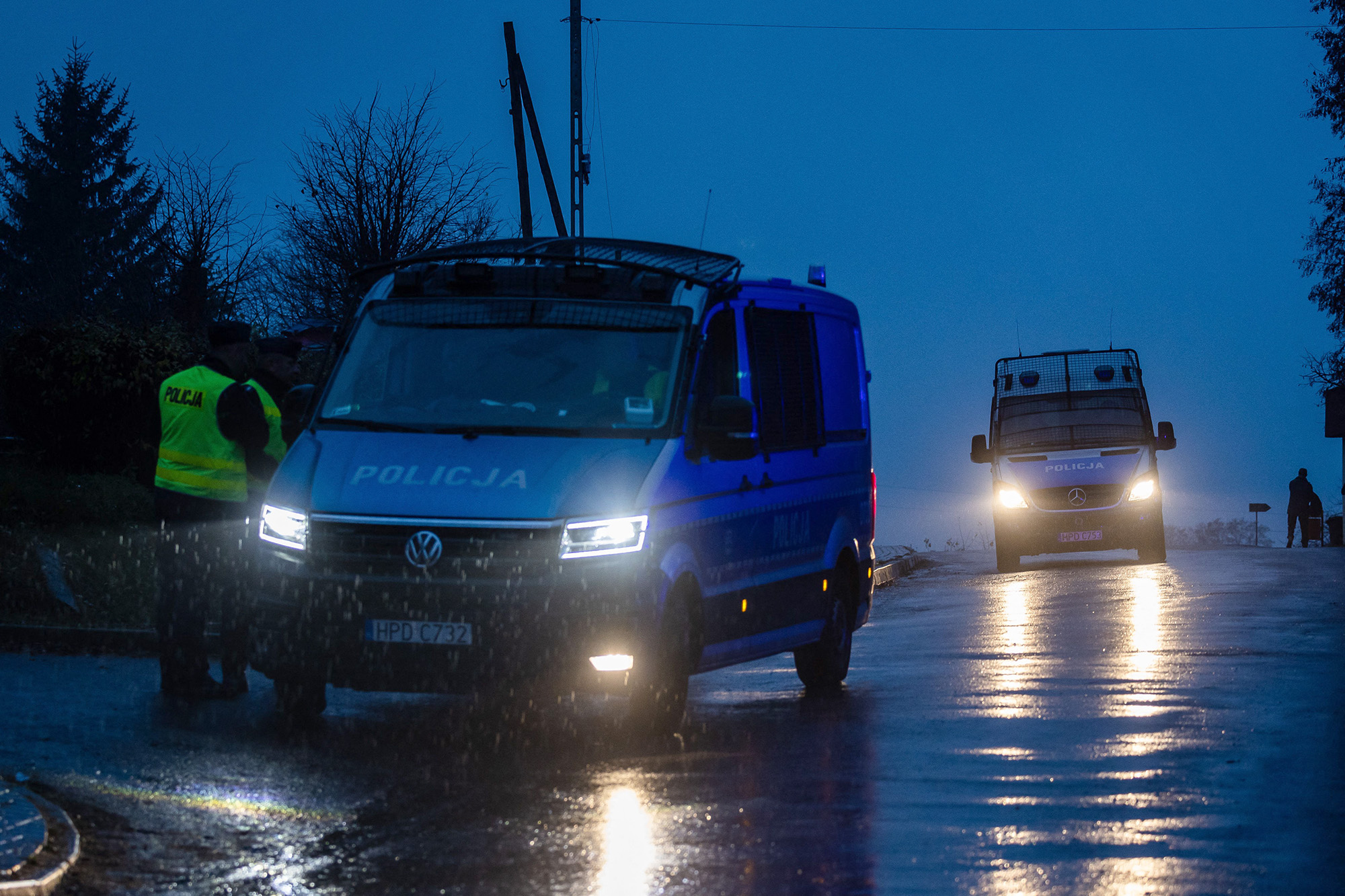 China's Foreign Ministry called for calm on Wednesday after Poland said a "Russian-made missile" had landed in a village near its border with Ukraine, killing two people.
Asked about the incident in a regular briefing, Foreign Ministry spokeswoman Mao Ning said all parties should "remain calm, exercise restraint and prevent the situation from escalating."
"China's position on the Ukraine issue has been consistent and clear. It is imperative to engage in dialogues and negotiations to peacefully resolve the crisis," Mao said.
Some context: Although China has consistently called for an end to hostilities in Ukraine, it has refused to condemn Russia's invasion. Instead, Beijing has called for the "legitimate security concerns of all parties" to be recognized, while blaming the US and NATO for the conflict.
Beijing and Moscow have become close partners in recent years as both face tensions with the West, with Xi and Russian President Vladimir Putin declaring the two countries had a "no-limits" partnership weeks before Russia's invasion began
So far, Beijing has not provided direct military or financial aid to Moscow that could spark sanctions from Washington. Meanwhile, Chinese state media has previously reported on leader Xi Jinping's support for international peace talks as a mechanism for ending the war. 31 min ago
US declines to comment on reports "Russian-made" missile that struck Poland was fired by Ukrainian forces
From CNN's Kevin Liptak, Pierre Bairin and Alex Stambaugh
A spokesperson with the US National Security Council has declined to comment on reports the "Russian-made missile" that stuck eastern Poland killing two people was fired by Ukrainian forces, trying to intercept a Russian attack.
"We have no comment and will not be confirming this report. As the President said today, we support Poland's ongoing investigation to figure out exactly what happened," the spokesman said.
What did the report say? On Wednesday, the Associated Press reported that three US officials said preliminary assessments suggested the missile was fired by Ukrainian forces in an attempt to intercept an incoming Russian strike. The officials spoke on condition of anonymity because they were not authorized to discuss the matter publicly, according to the AP.
In a statement to CNN on Wednesday, an adviser to Ukrainian President Volodymyr Zelensky did not explicitly deny the AP report. CNN has reached out to NATO about the AP report, but has not yet heard back.
The explosion: The missile landed outside the rural Polish village of Przewodow, about four miles (6.4 kilometers) west from the Ukrainian border on Tuesday afternoon, roughly the same time as Russia launched its biggest wave of missile attacks on Ukrainian cities in more than a month.
The exact circumstances surrounding the incident, which marks the first time a NATO country has been directly struck during the almost nine-month conflict, remain unclear, though the Polish Foreign Ministry has described it as "Russian-made."
Both Russian and Ukrainian forces have used Russian-made munitions during the conflict, with Ukraine deploying Russian-made missiles as part of its air defense system. These older-generation weapons systems date back to the period when both Russia and Ukraine were part of the Soviet Union.