Hurricane Nicole has made landfall on Florida's Atlantic coast just south of Vero Beach as a Category 1 hurricane early Thursday morning, according to the National Hurricane Center, sending rising ocean water onshore and lashing the state with damaging winds and heavy rainfall.
The hurricane — packing maximum sustained winds of up to 75 mph — has arrived in the Sunshine State as some cities are still recovering from Hurricane Ian, which hit Florida as a Category 4 storm just weeks ago.
Nicole is the first hurricane to make landfall in the US in November in nearly 40 years. The last hurricane to do so was Hurricane Kate in 1985.
The storm system should weaken to a depression early Friday and become a post-tropical cyclone over the Southeast.
We don't want to end up like Surfside." Volusia County authorities evacuate structurally unsound buildings ahead of Nicole's landfall
From CNN's Nouran Salahieh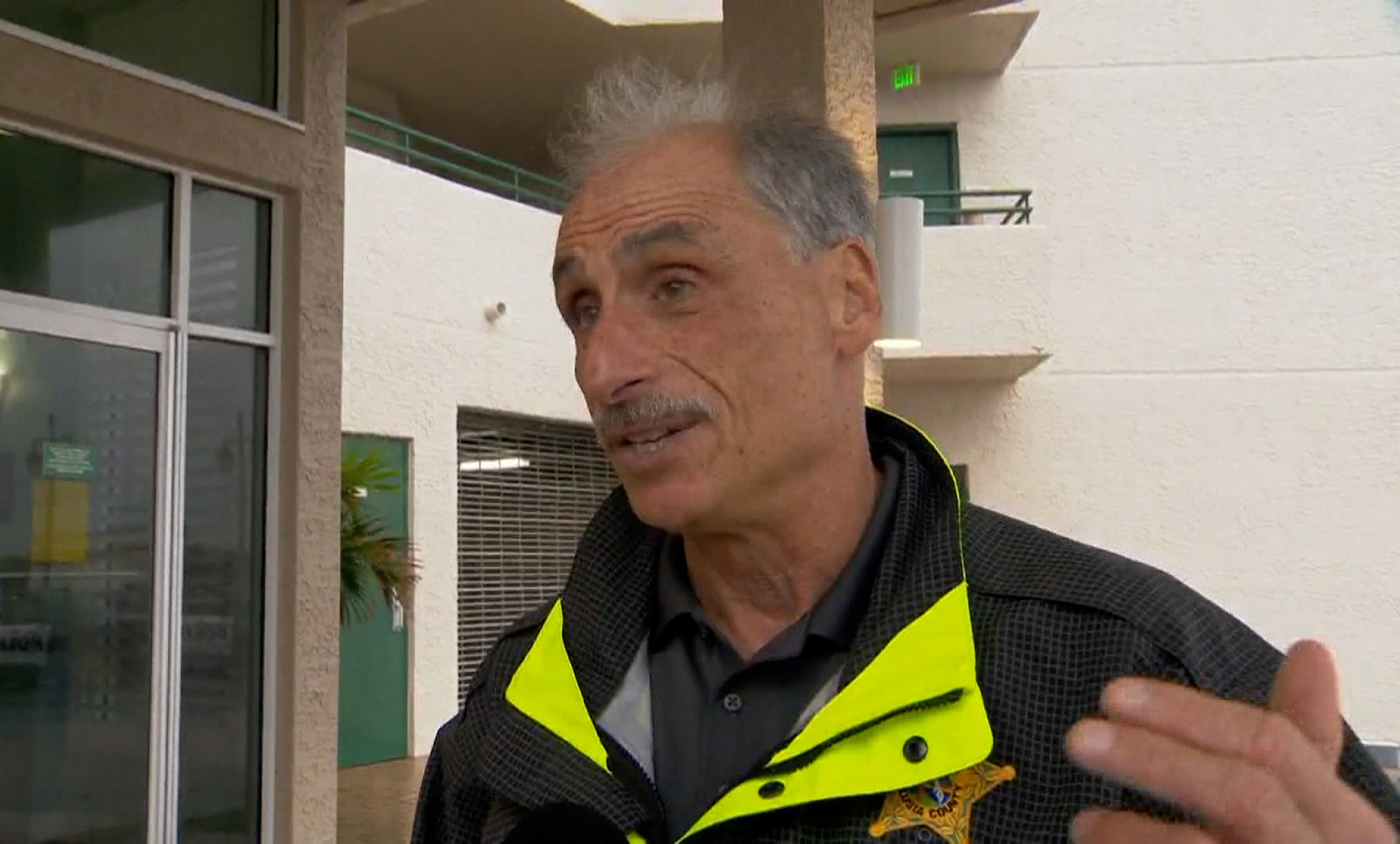 Ahead of Hurricane Nicole's arrival, deputies went door to door Wednesday evacuating residents from structurally unsound buildings in Volusia County.
"There is a strong potential that one or more buildings will collapse during the storm," Volusia County Sheriff Mike Chitwood told CNN affiliate WESH.
The sheriff said the buildings had suffered structural damage during Hurricane Ian, which hit Florida as a catastrophic Category 4 storm just weeks ago.
Early storm surge from Nicole eroded the seawall, making it imperative to evacuate residents, Chitwood told WESH.
"We don't want to end up like Surfside," the sheriff added.
In Surfside, Florida, part of Champlain Towers South crumbled to the ground last year, killing 98 people. Its collapse was not storm-related.
In Daytona Beach Shores, 12 buildings were declared structurally unsafe Wednesday, according to the sheriff. In the unincorporated area Wilbur-by-the-Sea, 22 single homes were deemed unsafe and evacuated.
"This isn't just a summer residence for somebody or a second home. For a lot of folks, this is their retirement home and everything that they've saved to live here, live on the oceanfront, can potentially be collapsing," Chitwood said.